I've been extremely disciplined over the last two months as a part of reaching my weightloss goal for the next convention I'm going to and also as a personal double dog dare to not only to recommit to my goal, but to challenge myself more physically. I've stuck to the Nutrisystem plan completely 6-7 days a week without flexing or eating restaurant food at all. Since January 1st, I've lost about 12 lbs and I'm just 5 lbs from the goal I have in mind for March 22. Because this is a two month exercise, I've been pushing myself a LOT harder than I intend to going forward, but I have seen some pretty remarkable results! My body is visibly changing. I can feel my muscles engaging in new ways in my yoga classes and I can work on new poses that I couldn't reach before. I've been really improving all my coordination in Zumba and my foot work is getting faster and more precise. It's really cool to see the results of your journey in your capabilities rather than just what's on the scale at your weekly weigh-in.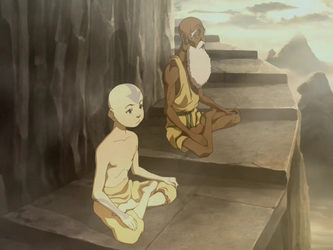 After losing 4 lbs./week for the last two weigh ins, I felt like my body was REALLY holding onto every ounce of fat! I only lost .8 lbs this week. For the last few days, even though I was eating perfectly and exercising a lot, the scale crept up about .2 lbs a day. It might be frustrating to look at, but I know enough about health and fitness at this point that I realize it's just my body adjusting, building muscle, and adapting so that I can continue to lose. A lot of people get really frustrated by that. On the surface, yes, it looks like you didn't measure up to one of those killer weeks where everything goes right and the scale shows a huge number. However if you stop and think about whether you made all the good choices you could have that week and your response is, "Hell yes, I'm awesome," then why waste ANY TIME thinking you're not just because that number wasn't so impressive? Don't let the scale succeed at that bluff check when you know you've done well. The work is in your control. The number is not.
It's my friend's birthday party tonight and I've already packed my dinner, a mandarin orange snack, and a breakfast bar for tomorrow in case I stay over at my boyfriend's place. I worked extra hard at the gym today, skipped my snack this morning, and will skip out on my dessert entree tonight so that I can enjoy one of my friend's cupcakes with buttercream icing tonight! It's like I always say, set yourself up for success by planning ahead, and you can feel free to enjoy yourself later! Next on the nutrition agenda, planning for my Valentine's Day date because I know I'm going to want to enjoy that in all it's splendor! For me, planning my indulgence days makes it all the easier to stick to my diet and fitness regime 100% the rest of the time because I have goodies to look forward to!